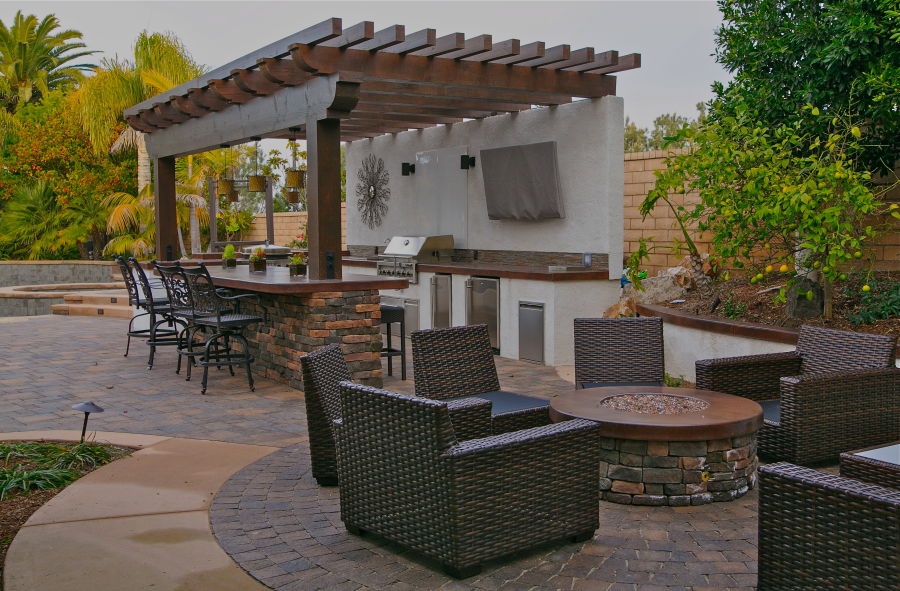 Outdoor Kitchens, Fireplaces & Firepits
Revamp your yard with an outdoor kitchen space or fireplace! Mighty Mow installs these amenities so you and your family can enjoy the outdoors in comfort and style. Outdoor kitchens provide a space where you can relax outdoors while you enjoy the company of family and friends. Outdoor cooking and grilling is fun, simple and convenient with an outdoor kitchen designed and installed by Mighty Mow!
What's better than enjoying a fire-roasted hot dog or marshmallow while gathered around the outdoor fireplace or fire pit? When you select an outdoor fireplace or fire pit from Mighty Mow, you can choose from authentic wood-burning with crackle-and-pop and gas burning style features.